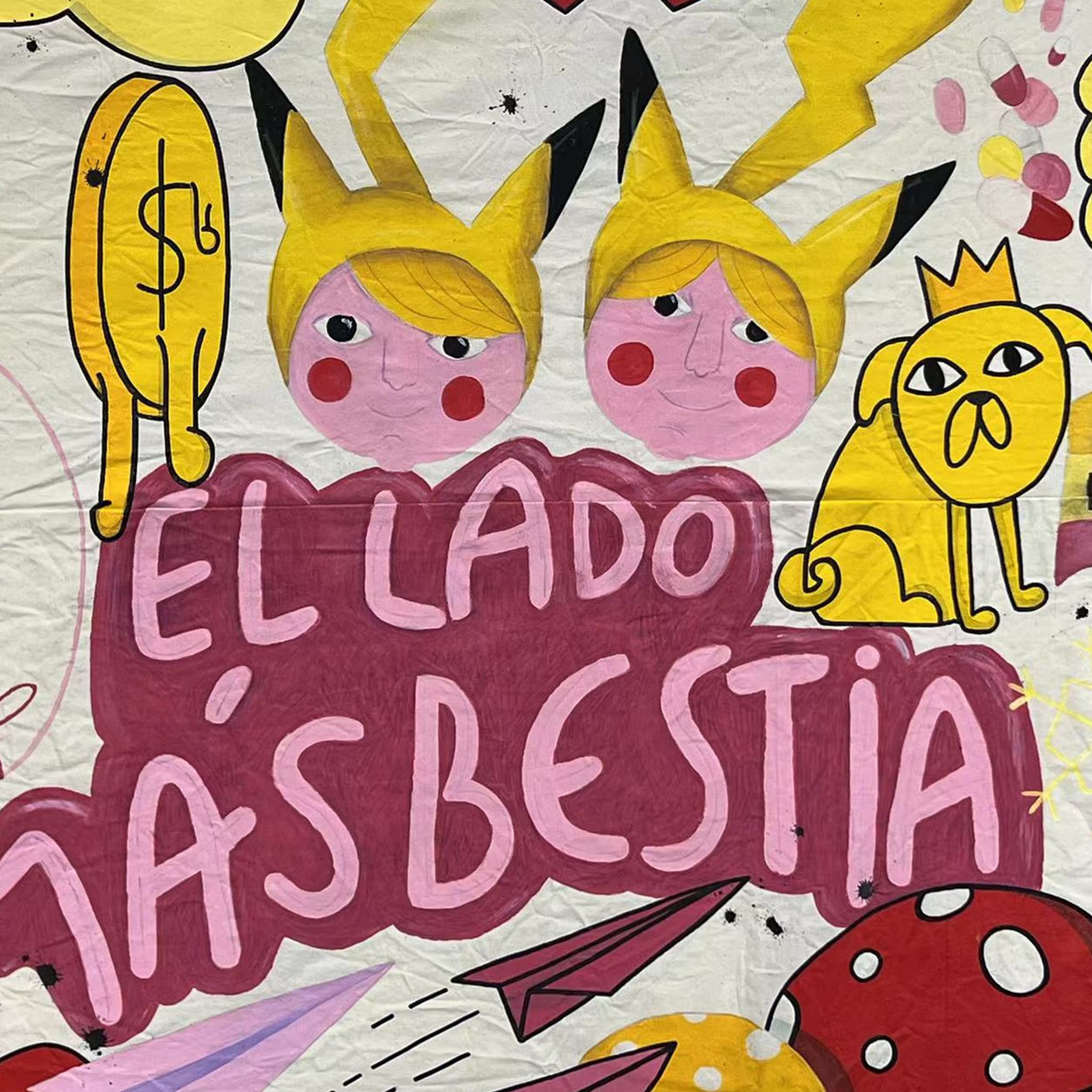 De sangre, sudor y bichos
DE SANGRE, SUDOR Y BICHOS is a collaborative piece done with Chavi Del Yi during our residency at Yukou International Art Town. After 3 years without seeing each other and 10 years since the last time we worked together, we wanted to put our energy into creating a piece that would reflect how our life paths converged at unexpected moments, and to capture the essence of our shared journey through intricate symbols and vivid illustrations. The painting follows our winding timeline from the day we were born up until now through intricate patterns that weaves a captivating narrative of our intertwined lives, with each symbol and illustration representing pivotal moments, shared memories and experiences. 
The title of this work is a word game inspired by the popular saying widely used in Uruguay, "con sangre, sudor y lágrimas", used to emphasize the extreme effort, dedication, and sacrifice that someone has invested in the completion of a task or the achievement of a goal.  
In this case, DE SANGRE, SUDOR Y BICHOS reflects the challenges we faced individually and together throughout or lives, but also the challenge that was creating this piece after so many years of not working together… It took blood, sweat and… bugs… Yeah, that is our little secret 😉 
Property of Dodo Art Museum 
in collaboration with CHAVI DEL YI
2000 x 4000 cm
Unbleached Cotton Canvas, Acrilyc Paint.
Original – Signed and Dated.
2023, China.